Coming Soon!
A lot more is on the way... Stay tuned!
What's more to come
New tools are constantly in the works.
The below are a few we are working on now.

Exclusive 1/1 Collection
Exclusive 1/1 collection to be airdropped to MBB holders for engaging with the community and providing feedback and suggestions.

Monkey Baby Bluechips
Monkey Baby Bluechips! Earn Bluechips by using MBB products and redeem them for rewards or discounts. Our community provides so much value to us, we're excited to return the favor!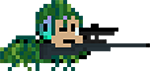 KillShot.ai
KillShot.ai - the premier secondary market aggregator and collection sniper. Mint is live! https://killshot.ai

MBB Marketplace
The MBB marketplace will be our in-house marketplace to buy and sell MBB NFTs. The goal is to provide reduced fees for our holders all while ensuring that a portion of marketplace listing fees are returned to the MBB treasury.
For more information and updates join our social channels.